By goodbslim | January 10th, 2010 | 11:57 pm
I use Dell Latitude D430.
Intel Core2 CPU U7600 1.2 GHz, 2GB RAM, Vista Enterprise Sp1 32bit.
Applies to Build 545 & 4GB SD memory(Memento).
I got a problem of SD memory recognition as like as a below picture.
I just use only one 4GB SD memory, But the eBoostr make out two memories.
So, when I do a speed test, get a error message.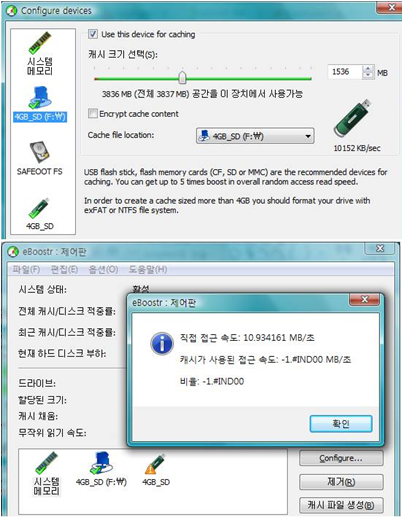 Tags: Beta Feedback